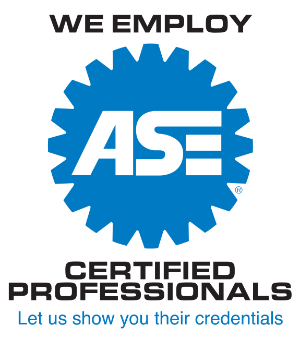 Serving the Morongo Basin
Leo's mechanics have over 25 years of automotive experience. Our goal is to provide you with convenient total car care that extends the life of your car and gives you peace of mind.
We service modern, classic, foreign and domestic cars, truck and RV's when your vehicle brakes down, you need a mechanic you can trust. We are experts in automotive service and are committed to high-quality work. Leo's has the latest diagnostic equipment to help quickly and accurately identify your vehicle's problem.
Full service vehicle repair we offer:

Smog Testing
Smog Repair
Brake Repair
Engine Repair
Clutch Service and Repair
Tire Replacement
Tune Ups
Transmissions
Oil Changes
Oil Changes
Leo's offers full service oil changing using either synthetic or conventional oils.
There are four main manufacturer's recommend maintenance schedules:
Every 1,000 miles or every six months
Every 3,000 miles
Every 5,000 to 7,500 miles
Every 10,000 to 15,000 miles or every six months
1) If your driving routine consists mostly of trips that are 10 miles or less, you should consider changing your oil more often than every 3,000 miles.
2) The old faithful 3,000 miles standard. For most drivers this is guaranteed to keep your automobile in good running condition. However it may more frequent than is necessary depending on your driving habits.
3) If your car is fairly new and you usually drive 20 minutes or more and you drive highway miles vs stop and go traffic you may be able to go longer between your oil changes.
4) If your car's manufacturer recommends synthetic oil, or if you decide to make the switch, you could go as many as 10,000 miles or more between oil changes.
Tune-Ups
When is it time for a tune-up? There are many indications that you need a tune-up.
Poor gas mileage.
Loss of power during acceleration.
Rough running engine.
Stalling when stopped.
Engine knocking during acceleration.
Your engine continues running after the ignition is turned off.
Check engine light or service engine soon light remains on after starting.
Standard Tune-Ups Services
Not all these actions may be necessary but not everything necessary in this list, these are just the most common repairs.
Complete visual inspection of engine components
Spark plug installation.
Timing and idle setting.
Air filter replacement.
Fuel filter replacement.
Inspect and change belts.
Transmissions
Your automobiles transmission is the most complex and important component of your car, truck or RV. There are a number of symptoms of a damaged or worn out transmission to watch for.
Transmission problems can be avoided and sometimes corrected by changing your transmission fluid or getting the transmission flushed on a regular basis. Most manufacturers typically recommend changing your transmission fluid between 30,000 to 50,000 miles.
Symptoms of Transmission Problems
Transmission is slipping between gears.
Transmission pops into neutral while driving.
Unusual grinding, clunking and or humming noises.
Burnt smelling transmission fluid.
Clutch will not disengage and causes a grinding noise when shifting.
Grinding or thumping noise when changing gears.
Lags or delays when changing between gears.
Higher than normal RPMs for a given speed.
If you experience any of these symptoms Leo's can help you diagnose, repair or replace your transmission if neccessary.
Leo's Auto Repair & Smog

49927-9 29 Palms Highway,
Morongo Valley, CA 92256
(760) 853-0044